Imagine a dataset like this.  This dataset shows vendors that submitted proposals for supplying various parts to a Company.  There is one column for each of the twelve months.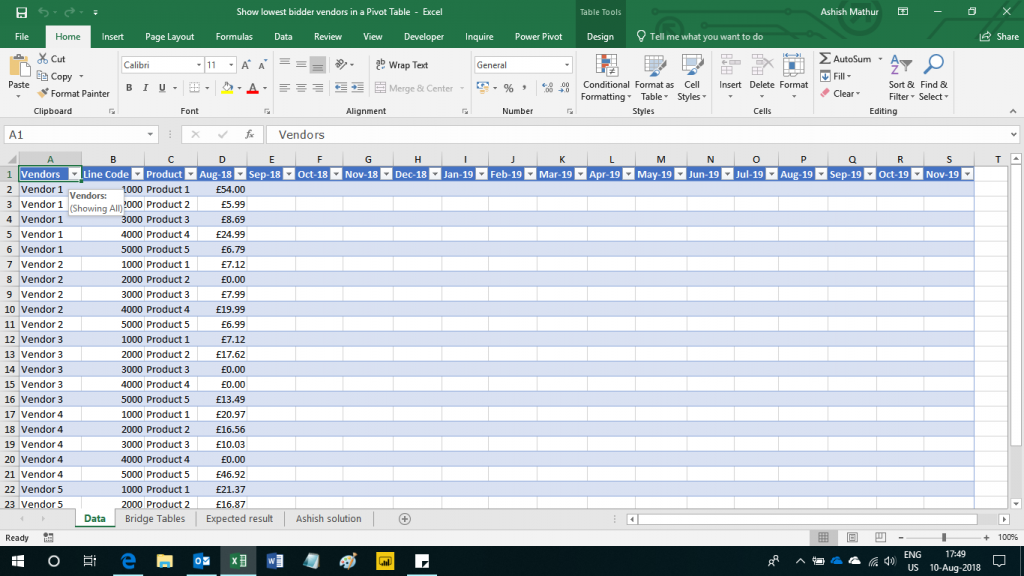 Via a simple Pivot Table, one can determine the lowest bidding vendor per product (part) for any chosen month.  However, one may also want to know the names of those vendors for each product (as seen in column G below).  Notice, that Vendor 2 and Vendor 3 submitted the lowest bid for Product 1 and therefore both names should appear in the result.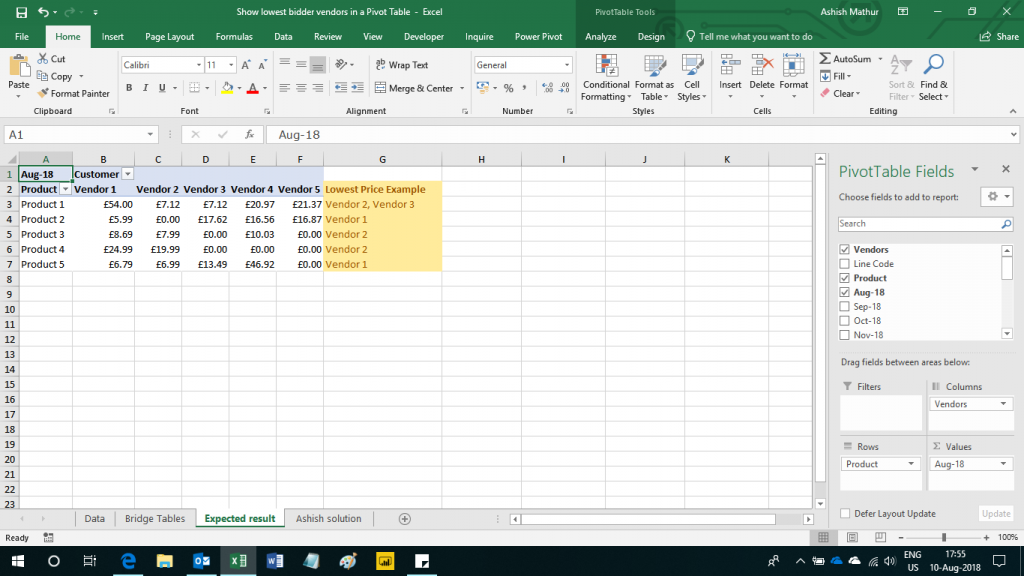 I have solved this problem using PowerPivot and Power Query a.k.a. Data > Get & Transform in Excel 2016.  You may download my solution workbook from here.