This table contains a list of all the inspections created and completed within different time periods.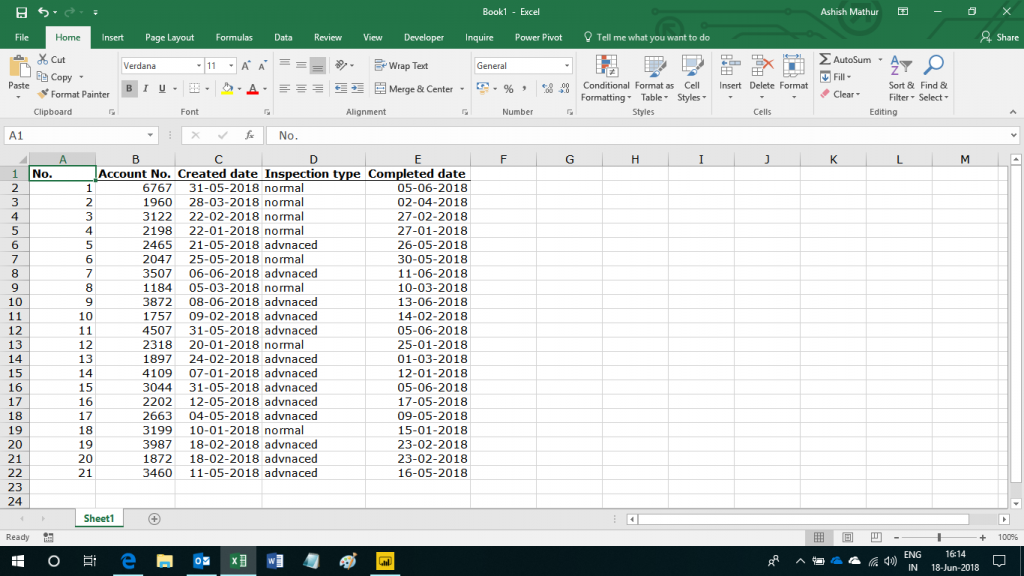 The objective is to create two Tables from this single table – one showing the Accounts created within the chosen time period and another showing the those that were closed within the same time period.  Here are screenshots of the expected results.
You may download my PowerBI desktop solution workbook from here.  The same solution can be obtained in Excel as well (using Power Query and PowerPivot).