Assume a simple 4 column dataset as shown below.  This data shows which ID had which type of subscription in which year.  So ID A, which started as a "Free" subscriber in 2018 switched to a "Premium" subscriber in 2019 and then churned out in 2020.  Likewise, ID D which started as a "Pro" subscriber in 2018, churned out in 2019 but returned as a "Free" subscriber in 2020.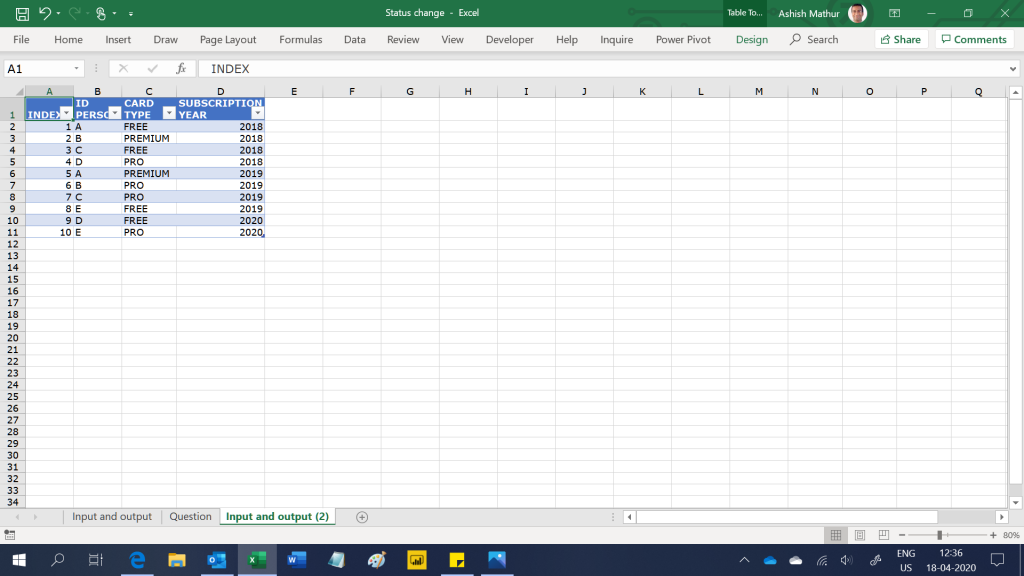 The objective is to study how subscribers switched from one subscription type to another across year.  So the expected result should look like this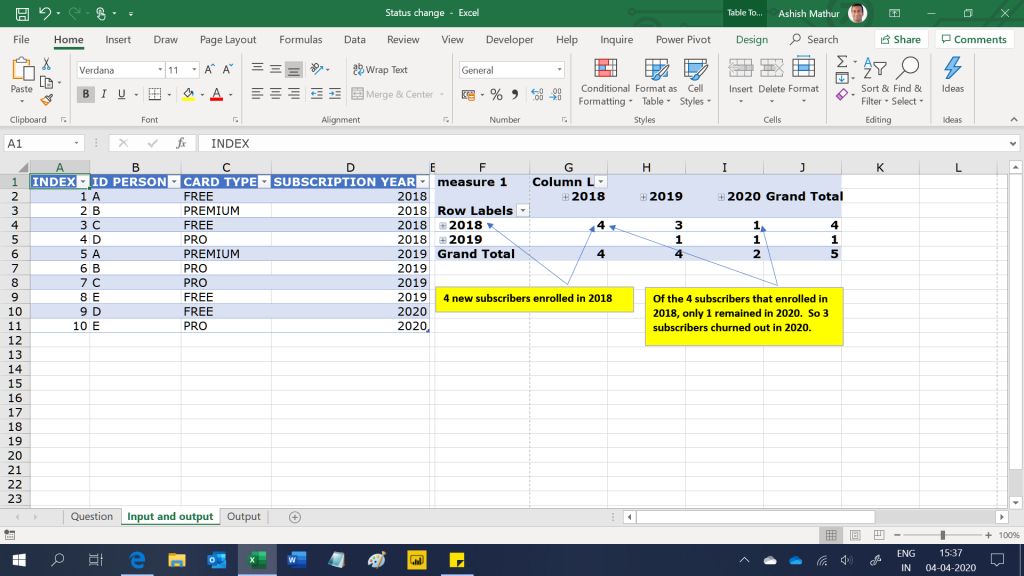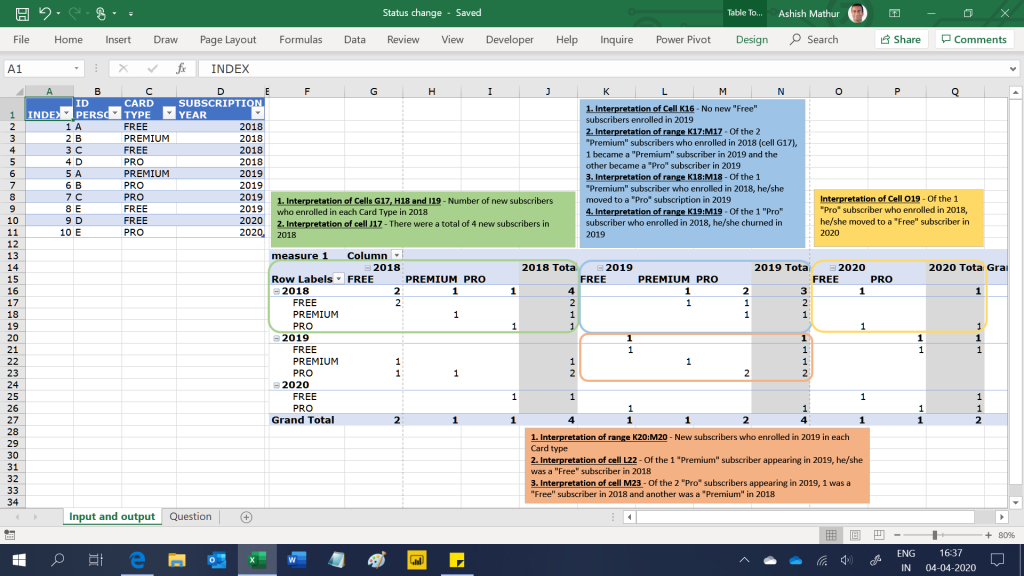 I have solved this question using the PowerPivot.  You may download my MS Excel workbook from here.